Conceived as an internal taxi service prototype, the CAVRide is a HEV-production-car-based L4 automated taxi capable of navigating autonomously within IDIADA's HQ facilities. Users can travel to the chosen location within IDIADA HQ's facilities without any intervention on the steering wheel nor on the pedals, since the vehicle has been engineered to accurately sense the road environment without human input.
The CAVRide development project is divided into three main phases:
Concept Phase: Where main CAV functional requirements have been set.
Prototype Development: With a defined set of expected functionalities, the first prototype has been engineered with state-of-the-art systems and software architecture.
Verification and Validation: The last stage of the project has used a defined methodology for verification and validation adapted to autonomous vehicles by merging simulation, proving ground testing and real-world driving.
The future of mobility: The advantages of autonomous cars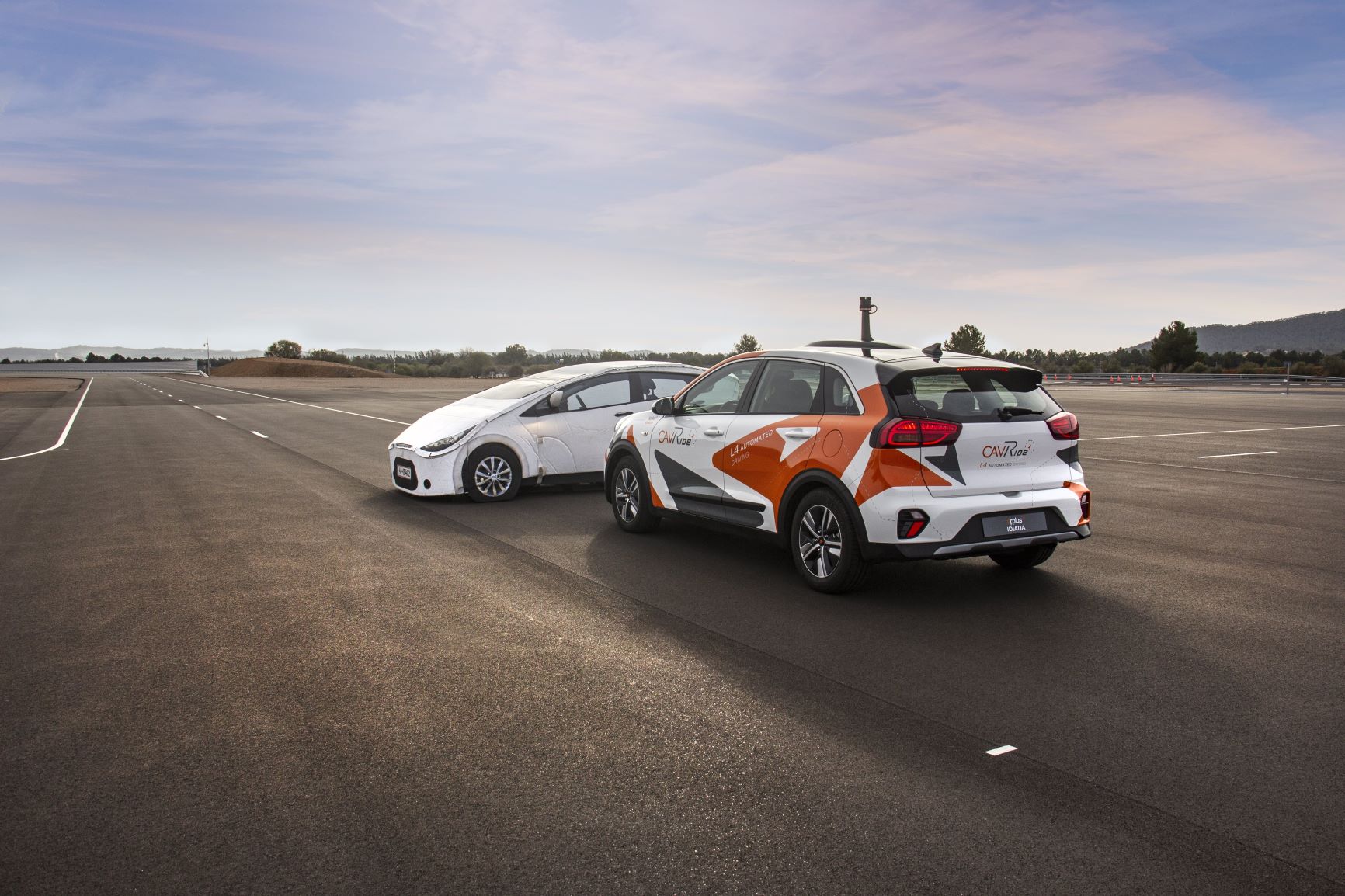 The CAVRide presents the potential benefits of autonomous cars in the reduction of mobility and infrastructure costs. Traffic flow improves, whereas commuting times decrease as well as the need for parking spaces in ever more car-free urban areas. All together it translates into improved overall user satisfaction.
Traffic safety is set to be exponentially benefited by a drastic reduction of collisions and the resulting passenger injuries.
In a world heading towards a shared economy, autonomous cars are expected to play a key role in the lowering of fuel consumption and in the subsequent decrease of greenhouse gas emissions. "Mobility for everyone" can also be achieved with affordable and effective new transport business models and friendlier means of transportation for everybody, with special regard to the elderly and disabled.
CAV engineering services for the industry
The CAVRide project's biggest achievement has not only been the fact of developing IDIADA's own car-sharing service, but aligning IDIADA's development and validation expertise to offer superior one-stop-shop CAV solutions for current and future automotive industry needs.