The project started in October 2017 with the goal of developing and testing high-power solutions for full-size, urban, heavy-duty applications. The main objective is for each of these solutions to be able to charge various types of vehicles with a design capable of supplying energy for a whole fleet of buses.
Using innovative charging management strategies will contribute to reducing noise and air pollution, as well as the total cost of ownership and operational costs. Another element which will be improved is the grid stability in order to ensure a secure energy supply, which will be essential in future uses when a larger number of vehicles will rely on the charging infrastructure.
To achieve this, ASSURED will test six public transport buses, two garbage trucks, one delivery truck, and one light commercial delivery vehicle with automatic fast charging, with no human interaction during the charging process. The charging solutions tested by ASSURED will include different types of pantographs, plug-in, and wireless charging.
The goal is to charge different vehicles using the same infrastructure, which is what makes ASSURED so innovative. It will be the first time a project sets out to test the interoperability of the charging solutions applied. If successful, this will help to reduce costs and support the standardisation of the infrastructure elements.
The IDIADA Charging Department participates in the project by performing the charging validation activities which include the conformance and interoperability tests of Heavy-Duty (HD) fast charging systems. IDIADA has also participated in Safety and Interoperability standardisation support activities.
Main expected results of the ASSURED project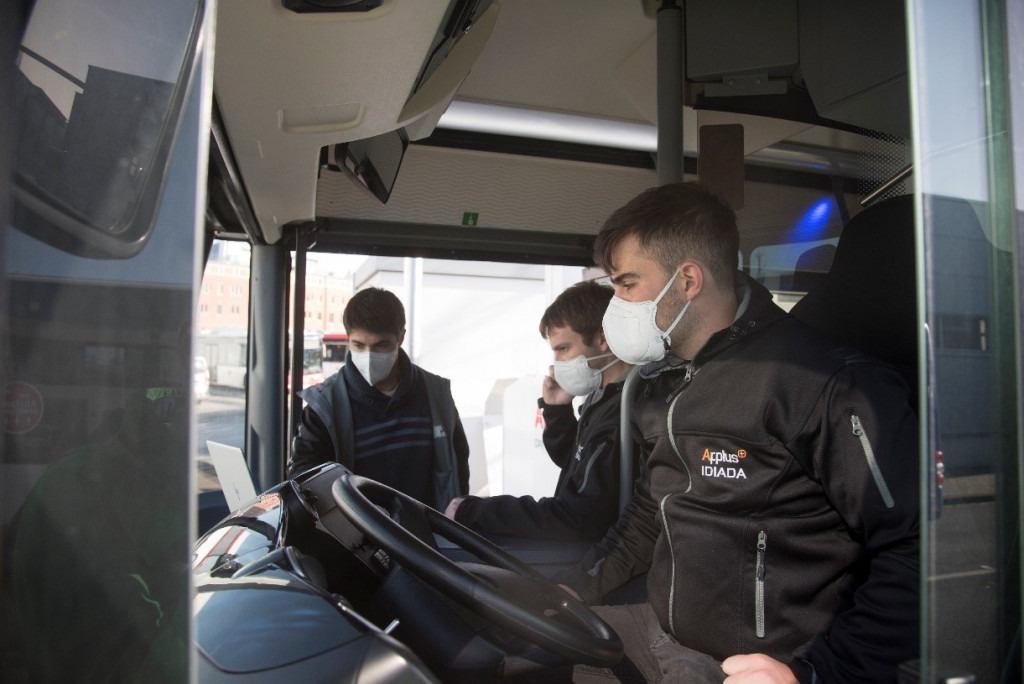 The main expected results of the ASSURED project are:
Understanding the needs of cities, operators, and end-users when it comes to high-power fast charging infrastructure for the next generation of electric buses, trucks, and commercial vans in cities.
Developing and testing innovative charging management strategies to optimise operational costs and ensure grid stability while reducing the environmental impact of urban transport especially air and noise pollution.
Providing cities, operators, and end-users with interoperable and scalable high-power charging solutions among various key European charging solution providers.
Evaluating the cost, energy efficiency, impact on the grid, noise, and environmental impact of the ASSURED solutions.
Boosting the take‐up of the ASSURED business cases and project results across Europe by eliciting knowledge and probative value on high-power charging solutions for decision-makers.
Evolution and current status of the ASSURED project
IDIADA leads a Work Package (WP) whose main objective is to ensure conformance and interoperability of conductive and inductive charging solutions in order to create interchangeable vehicles and solutions among different operators while reducing the variable costs.
Thanks to the close collaboration with other Work Packages, IDIADA has been involved in multiple activities, such as the definition of the test requirements, methodology and the test setup for conformance and interoperability tests.
Initially, a single test area was foreseen for the tests, but due to the project requirements, this test area has been enlarged to allow parallel testing on the different charging and pantograph concepts.
Validating the setup and tools functionality with charging solutions and vehicle systems offered by industry partners such as ABB, VOLVO, VDL, HELIOX, IRIZAR, JEMA, or HEULIEZ resulted in successful compliance and interoperability testing at IDIADA.
Additionally, during the second half of 2020 and the beginning of 2021, IDIADA conducted on-site testing verifications in various European locations, including Barcelona (Spain) and Osnabrück (Germany). The aim of the activities was to ensure a wide user acceptance among public transport operators and authorities.
ASSURED project outcomes
IDIADA has developed a high-power test bench up to 500kW with two dedicated DC-links to either emulate a eHD charger or eHD vehicle. The emulator capabilities are able to perform charging functions and protocol testing, charging performance and safety validation as well as communication failure injection among other features.
The High-power charging simulator is configurable in order to allow various charging connection typologies:
Liquid-cooled CCS, CHAdeMO, GBT connectors
Automated connector devices (Type A – Panto Down and Type B – Bus-Up)
AC type 1&2 conductive charging
This equipment has enabled the WP activities to be carried out successfully. To complement this work, based on the data acquired and protocol incompatibilities seen, IDIADA has proposed an extended charging test plan to assist the electric mobility partners in achieving high compatibility between charging solutions.